First-class orthopedic insoles - printed for a perfect fit
Our goal is to transform the digital production of orthopedic insoles. To achieve this, we combine the best of two worlds: Many years of practical experience in orthotics and know-how in 3D printing and product development.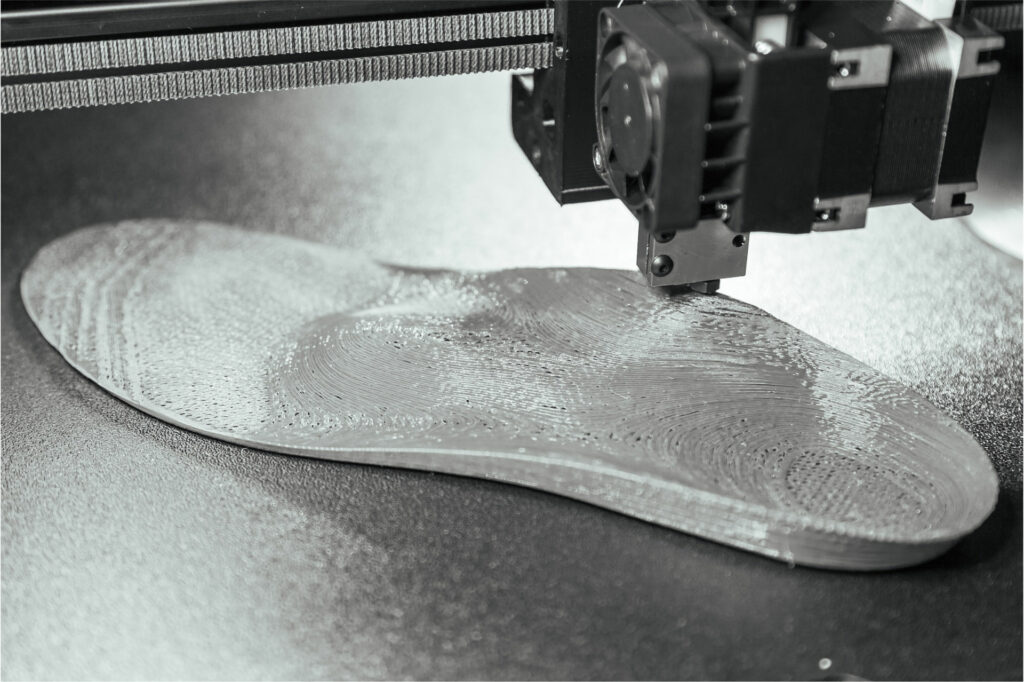 With our know-how from orthopedic shoe technology, mechanical engineering and 3D printing, we develop flexible products for practical use. This is how you bring 3D printing into your business, benefit from proven processes and remain completely flexible at the same time.
Use the latest 3D printing technology for individual orthopedic insoles - exactly the way it suits you. No problem thanks to our hardware and software for multi-material printing. So you work cost-efficiently, save material and energy, produce sustainably and meet the highest quality standards at the same time. The time saved allows you and your staff to concentrate on the essential aspects of your craft. With our individual packages and flexible options, you retain full design freedom. Learn more about the diverse possibilities of 3D printing.
Craftsmanship meets innovation: orthopedic insoles of the highest quality, manufactured according to the latest technical standards - and with ease.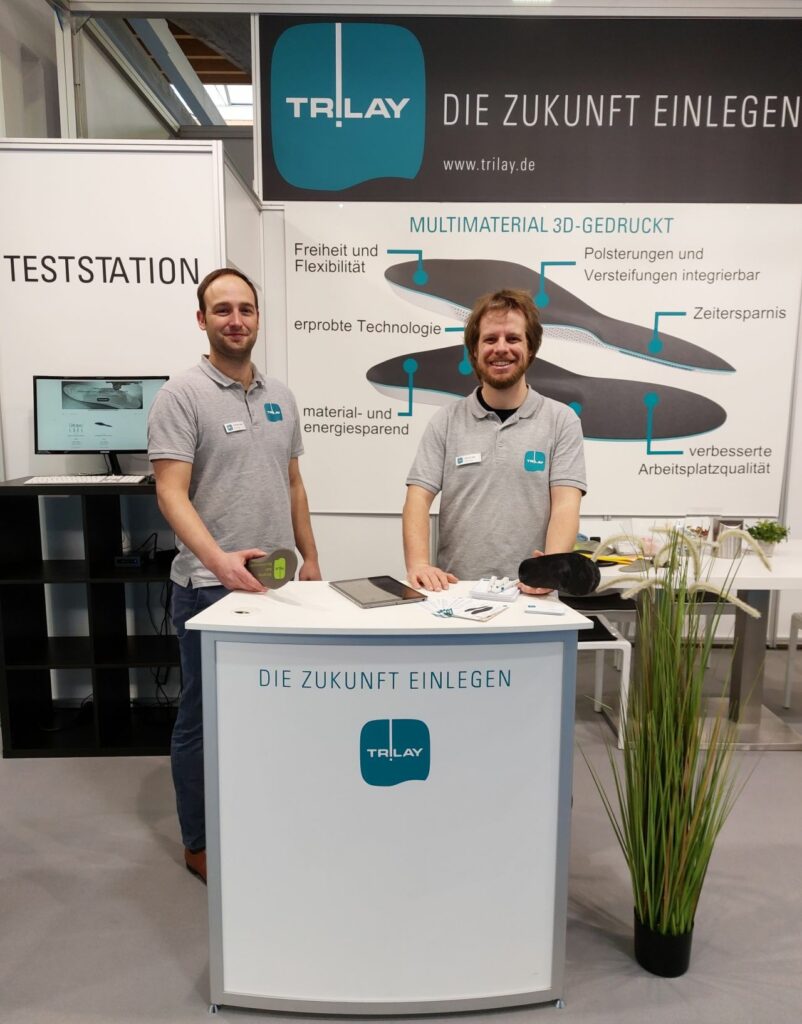 Master orthopedic shoemaker Christian Tausch has been running the traditional Tausch Custom Made company for over 10 years. He knows exactly what is important in the manufacture of orthopedic insoles and in advising customers.
Dominic Ring is a prototyping and product development professional who has focused on 3D printing in product development since 2020.
Together, the two have developed a concept for high-quality, 3D-printed insoles that can be adapted to the needs of any business. 3D printing in orthopedic technology made easy.